DESIRE WORKER IMPLEMENTATION

A mysterious bookshelf that appeared in the Grasscover camp…
A new book appeared there…
Those who use Desire Energy instead of Soul Energy and fight with the power of desire. By facing themselves in the past, the protagonists will be able to use two souls that cannot coexist, and will be able to fight as desire workers.
A new advancement will be available when you reach level 65. To unlock this powerful new stage for your Soulworker, you will have to complete a special mission that will be delivered by Tenebris in Grasscover camp. As you imagine, this is not going to be something simple of a task, as you will have to face the enemies of the void again in order to refine your new power.
EPHNEL IMPLEMENTATION

The eighth protagonist of this story: Ephnel, will join our adventures from now on. She is able to pierce and destroy her enemies thanks to a deft handling of the spear, using original techniques never seen before.
Along with the other seven SoulWorkers, Ephnel is capable of reaching her advancement stage, and even becoming a Desire Worker already.
Ephnel advancement and Desire Worker official PV: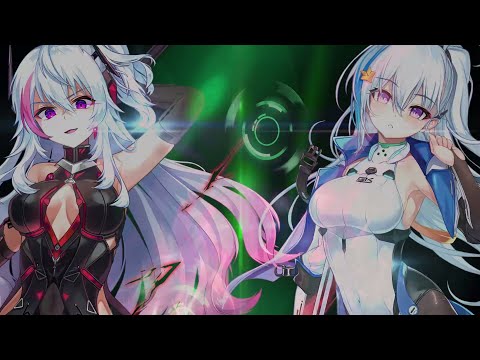 LUNAR FALL IMPLEMENTATION

With the level cap established in 68, new and more dangerous enemies await our protagonists, waiting to be overcome.
Lunar Fall is a new force raid available for the highest level, in which up to 8 players can participate. After clearing the main quest "Era of War", you can enter by proceeding with the main quest that appears aferterward. In addition, admission is possible up to 3 times a day. You can obtain the most powerful equipment and weapons to date if you manage to overcome this new challenge.
⚠
WARNING: BSW 2.0 no longer uses the Korean version of the game, but Japanese. Because of that version change, the quest system has been alternated and we consequently had to reset ALL quest progression for everyone. Likewise, because of that version change some items have been lost. We're sorry for the inconvenience.
However, do check out the following event: returning heroes! You will be rewarded for completing the story line.
RETURNING HEROES EVENT
A new event will be available until 00/00/2021, visit the following thread for more information!
NEW COSTUMES
CHRISTMAS COSTUME
Christmas costume and portrait is available for: Haru, Erwin, Lily, Jin, Stella, Iris and Chii
Features
Custom emoji
Weapon
Full set of pieces
11.000 BC
The costume will be available until 28/01/2021.


CASUAL WINTER
Casual winter costume and portrait is available for: Haru, Erwin, Lily, Jin, Stella, Iris, Chii and Ephnel
Features
Full set of pieces
2 top pieces
9.900 BC
The costume will be permanently added.
NEW SOULBREAKER

You can find the new SoulBreaker, Cyber Idol, in the Item Mall from now on for a duration of a month! For more information about the set and SoulBreakers in general, please take a look at the > Catalog here < !

MINOR CHANGES

▼ Daily admission limit for Hidden Hideout has been removed.
▼ Improvements in the equipment reinforcement system:
• From now, you can perform rerolls in the same stat line using the "Continuous Strengthening" option.
▼ A "Skills/ARs preset" function has been implemented.
▼ The training center has been implemnented:
• This is a facility where you can freely operate and practice combat. You can purchase the admission ticket at "Glutton" NPC.
▼ The quest-list maximum capacity has been increased to 30.
▼ Now you can use Megaphones from the "Megaphone" tab in the chat.
▼ The NPC "Guild Manager" has been changed to "Ceres".
▼ You can now quickly re-challenge Abyss Lounge and Hidden Hideout if you have the neccesary admission ticket, without having to be kicked out of the room.
▼ Innocent Daydream daily tries has been changed to 2.
▼ From now on, brooches can be traded directly.
▼ Is now possible to use emotes even if your weapon is not drawn.
▼ You no longer need ADs to safely upgrade any gear (except LF) up to +9.


FUTURE QUALITY OF LIFE UPDATE

To prepare a future quality of life update, we have done the following:
▼ Removed custom drops from Bosses.
▼ Removed AoV and HH tokens.
▼ Removed Zenny Burners I and II from Lucy.

Those changes are not permanent, they've simply been made in order to prepare a QoL update that will change the current system for the better. Please be patient and stay tuned for the upcoming update!